Beworth,established in 2017,is developing in a high speed in this area.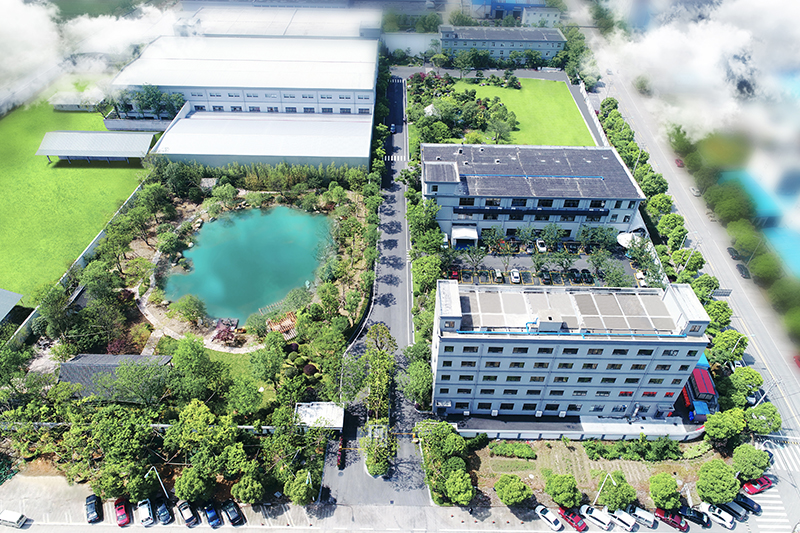 In the beautiful Hangzhou Bay built covers an area of 50000 square meters, construction area of 40000 square of the industrial base. Have a large number of imported CNC machining center, CNC engraving machine, grinding machine, CNC grinding machine imported equipment etc.. At present, 20000 computerized flat knitting machines and shoe uppers are produced.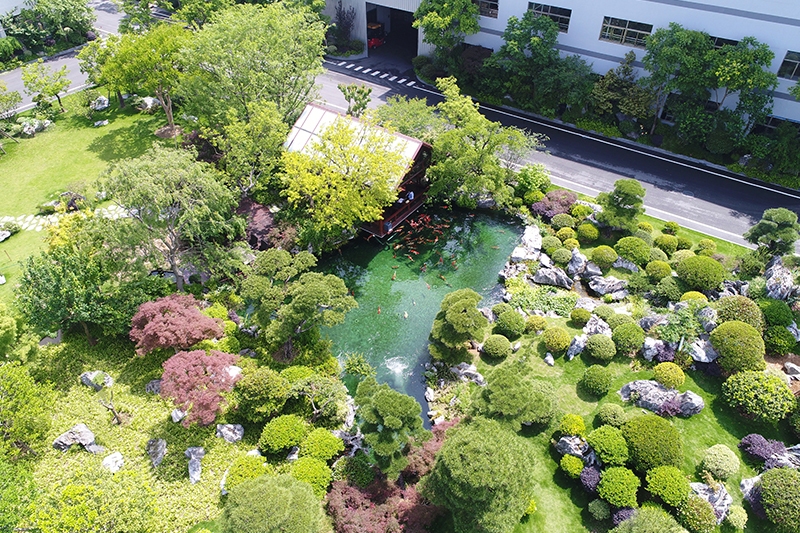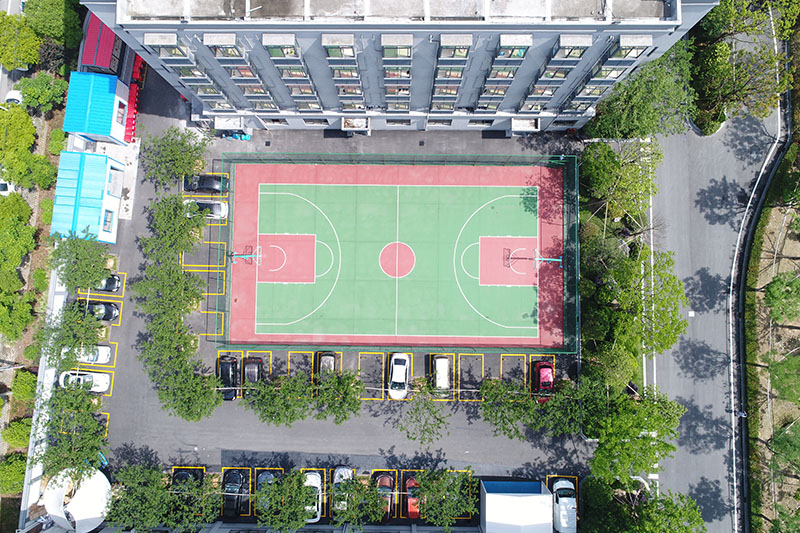 The young company, at the beginning of its creation, took the creation of "garden green ecological plant" as a major event related to sustainable development, and made a good blueprint for the healthy development of the enterprise.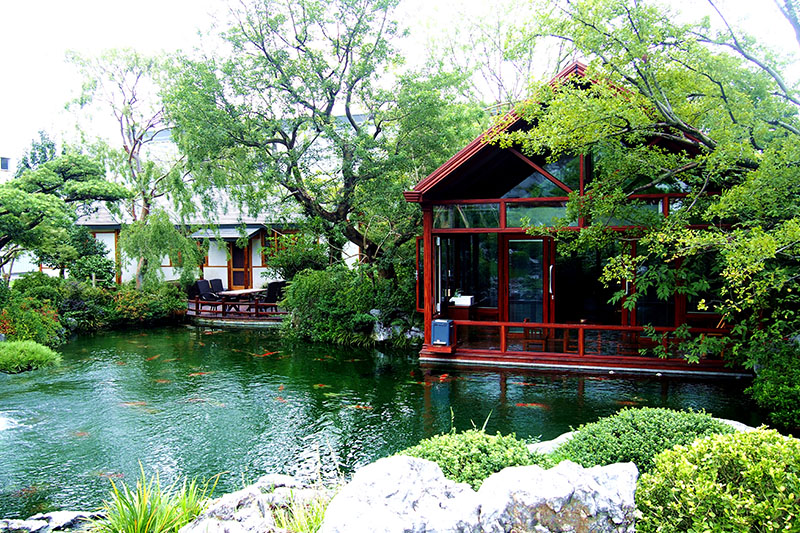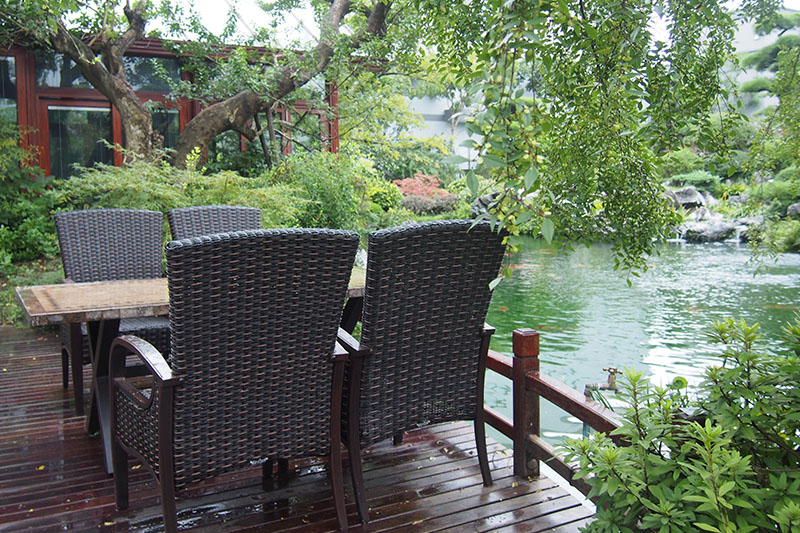 Our factory built a large landscape lake to present our workers a beautiful and harmonious environment.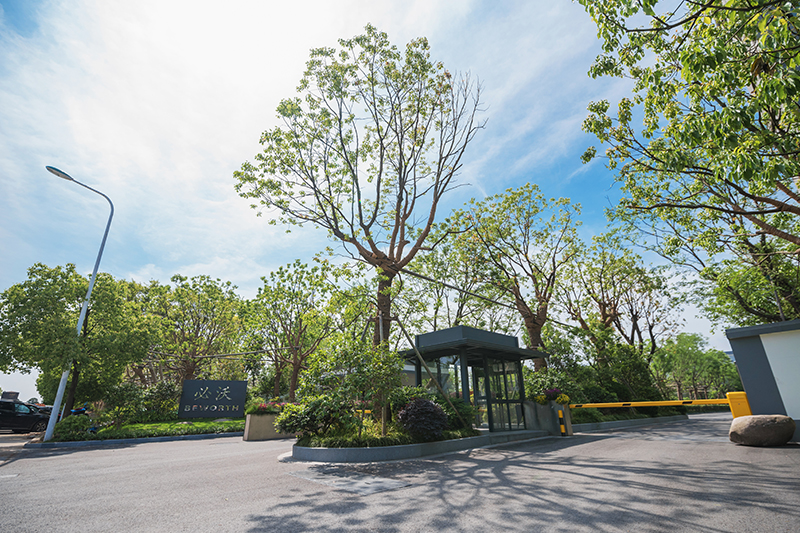 We can't see the dust, can't hear the deafening roar of large mechanical equipment noise, everything in order. The lake, green trees, flowers, birds and insects into the natural ecological landscape, in the beautiful artistic conception.
The good working environment also stimulates the enthusiasm and creativity of employees. Although we are still a new brand, but the influence of Beworth is expanding further in China and abroad, and the speed can not be underestimated.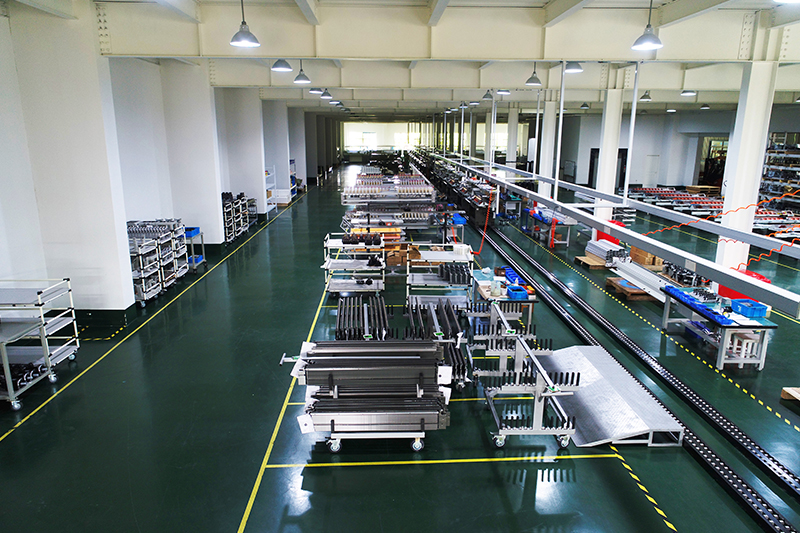 In just a few months, the company's products have been widely praised by the vast number of users including Guangdong, Zhejiang, Jiangsu, Shandong, Henan, Inner Mongolia, Liaoning, Hubei and other places, and exported to Bangladesh and other countries.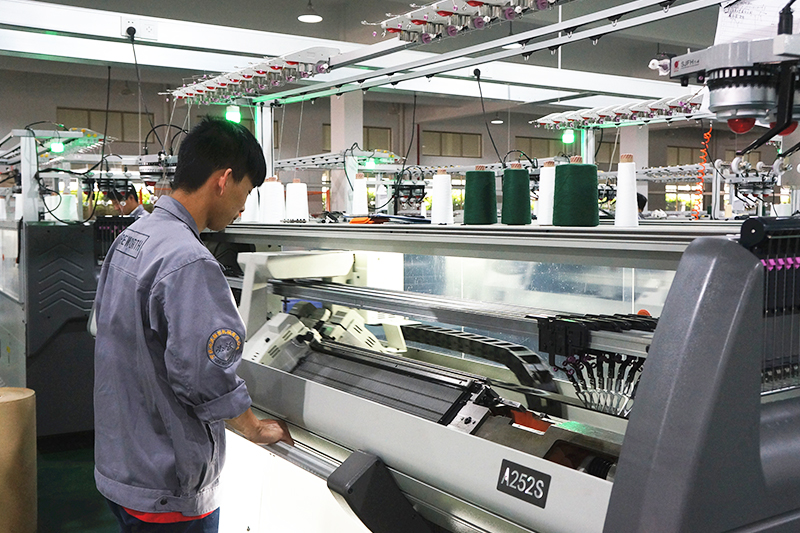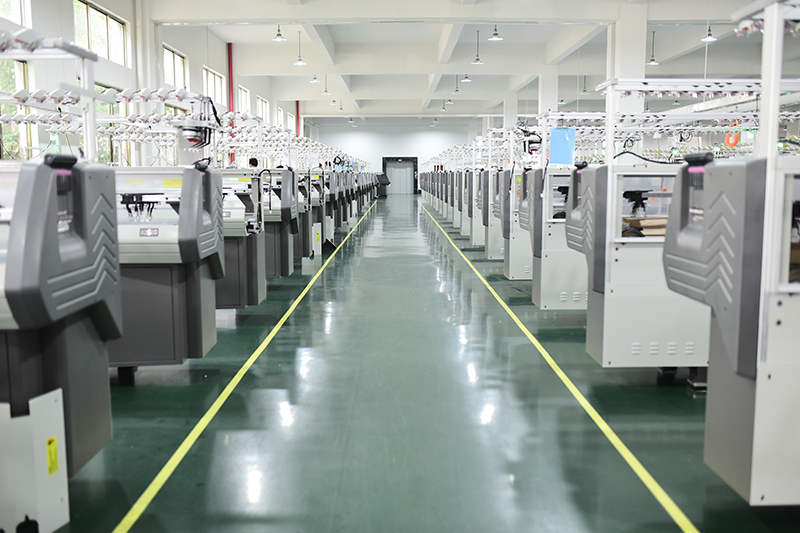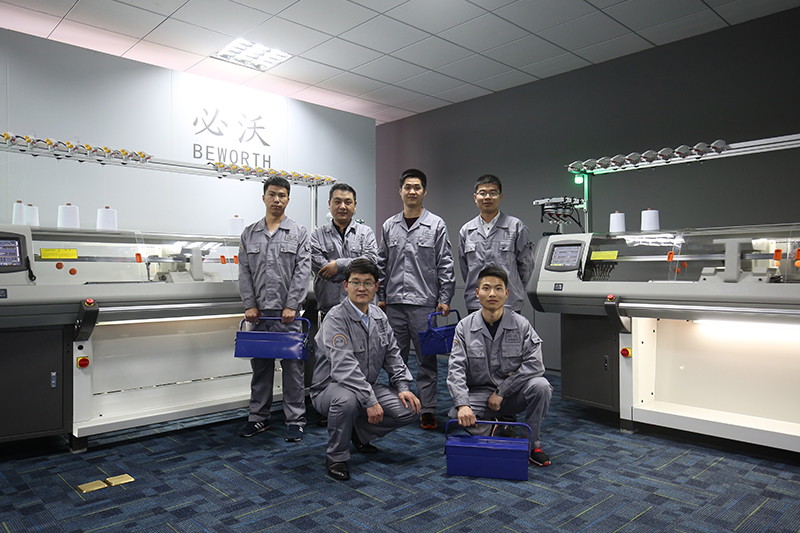 Since the beginning,our company has always been adhering to the "artisan spirit, carefully creating" business philosophy, the whole process of manufacturing, quality inspection, delivery and customer service quality management formed a complete industrial equipment, advanced scientific management system and modern rigorous and highly qualified professionals, to create high-quality products.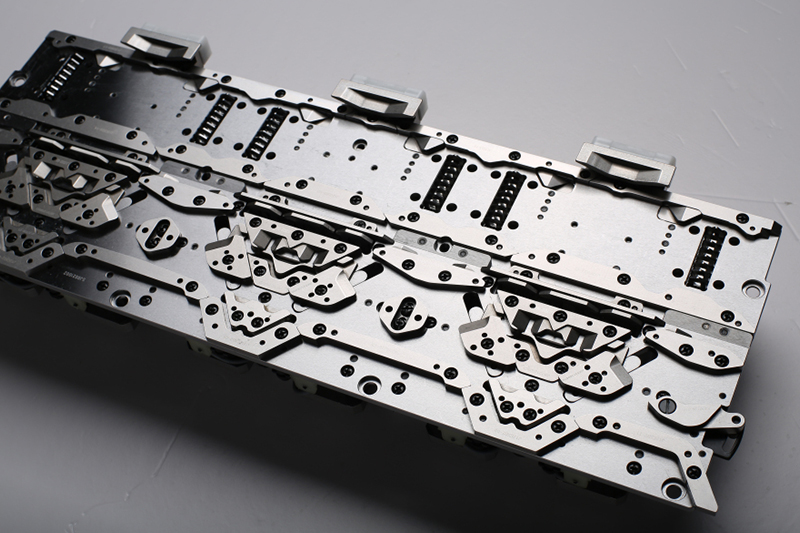 Beworth has the longest domestic computer flat knitting machine assembly line, the production line is "S" type distribution, total length is 210 meters, across 5000 square meters in two workshops. Our head of the company said that the assembly line of the computer flat knitting machine, is the company's technical personnel spent nearly half a year independent research and development.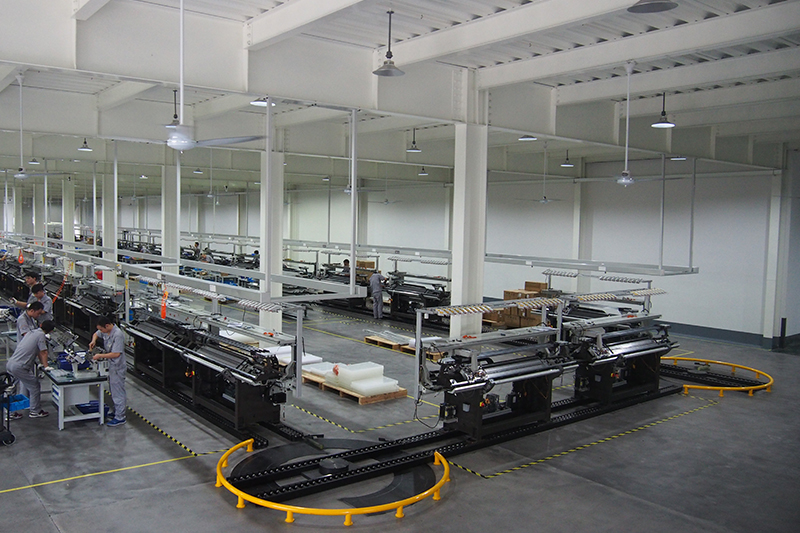 High standard assembly line, can greatly improve the stability of single product, consistency and efficiency of batch products, but also lay a solid foundation for enterprises to expand the market.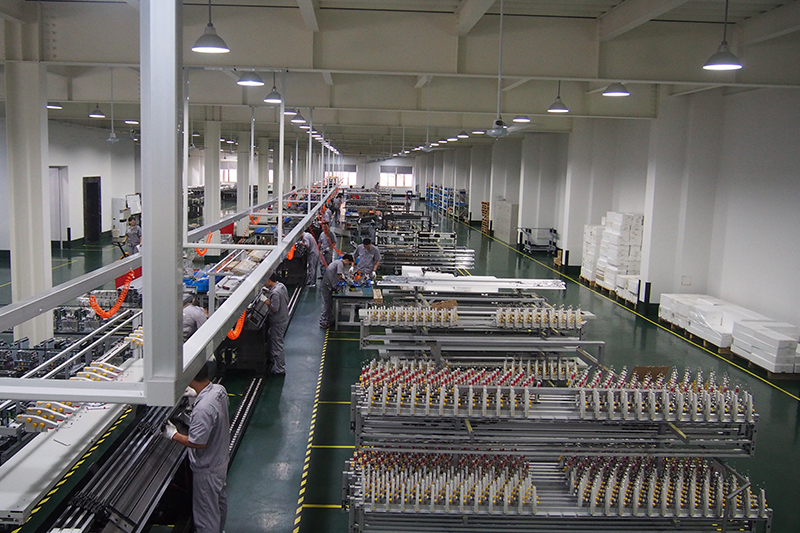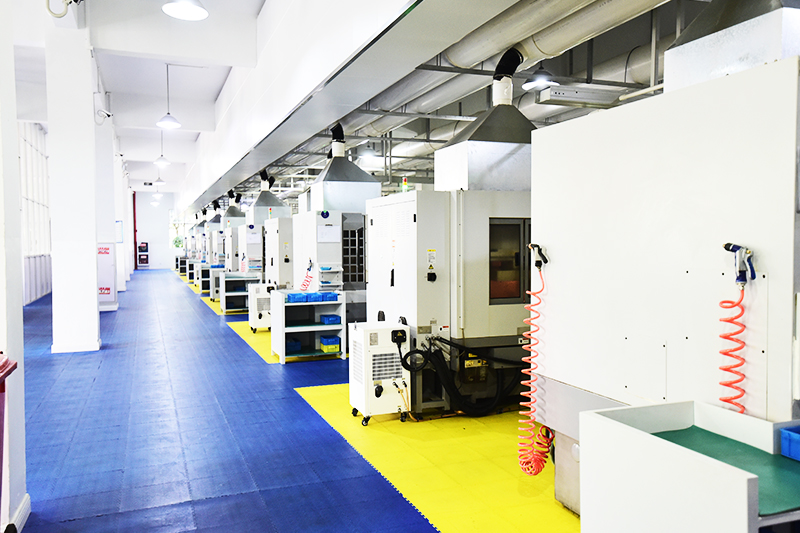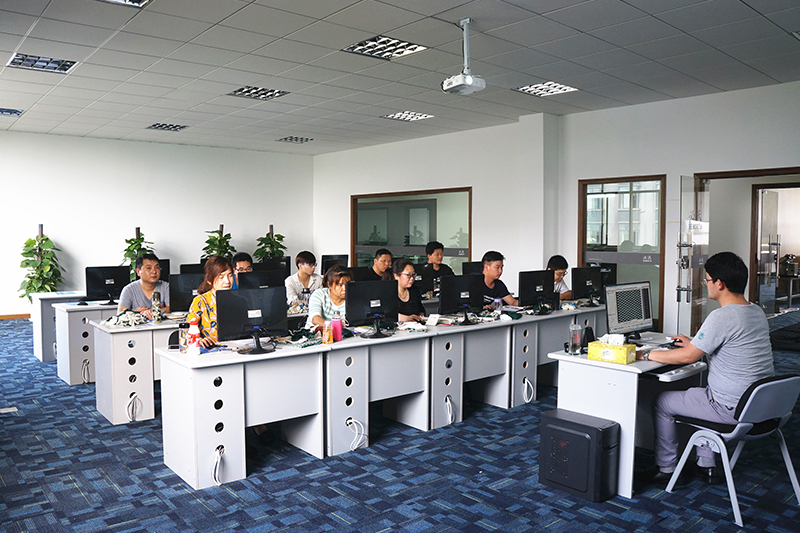 In addition to the high line, Beworth also has many high-end precision machining and testing equipment, and has a strict quality control system, designed to produce reliable product, the company's products include A252S, A252C, B372S.